The purpose of this website: helping you learn to play the piano.  Building a strong foundation of piano-playing skills will lead to a lifetime of piano-playing joy.
---
Piano Lessons, Denver?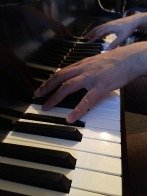 I'm putting out the call: "piano lessons Denver?"  I would love to find a few enthusiastic piano students ready to get to work on their piano skills.  Regardless of your level or "natural ability", if you are excited and interested in learning to play, I would enjoy being your teacher.  My studio is located near Arapahoe and Holly, in Centennial. So if you are somewhere within the Denver-metro area, and are seeking high-quality piano instruction with a fun and qualified teacher, send me an email: dcgpiano@yahoo.com. (this is not a link... you actually have to copy and paste... or type it...)
I occasionally have openings which I would love to fill with anyone looking for a personal guide on their piano journey. You will learn all the stuff that is on this website... and more.  But you will have the advantage of a weekly lesson in which I will be able to help you figure stuff out and keep you on the right path.
---
For a more complete understanding of how to build your piano-playing foundation,  read
For the most direct, organized, and progressive path to learning to play the piano, start
the Piano Skills Foundation series of piano lessons.
---
(Advertisement)

---
---
---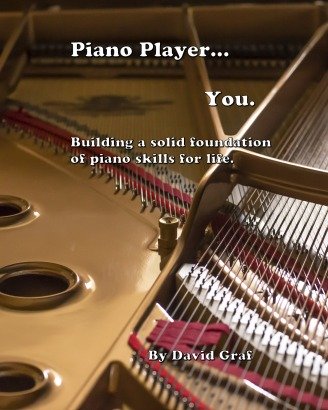 If you want to see a blueprint for a successful piano journey...


read

 


"Piano Player... You"
A guide to building a solid and complete piano-playing foundation.
-Click here to learn more about this e-book-
---
If you would like a step-by-step guide to help you on your piano journey...
start working through
"The Piano Skills Foundation" piano lessons
-Click here to learn more about this piano course-
---
---
Looking for some piano music?
I have found Sheet Music Plus to be a fantastic resource for piano books & other materials.  And they have instant digital downloads for thousands of individual pieces.
---
3 Ways To Support This Website
If you enjoy using true-piano-lessons.com and would like to help support it:
1. Buy the ebook, "Piano Player... You"
2. Purchase "Piano Skills Foundation"
3.Donation